Welcome to Colorado Correctional Industries online store. CCI is a division of the Colorado Department of Corrections. We operate 16 businesses in 8 prisons throughout Colorado, providing job opportunities for incarcerated adults to learn a trade and work on soft skills to prepare for reentry into the community. We are selling physical products in this store. To learn more about our other programs and services, please visit  cci.colorado.gov.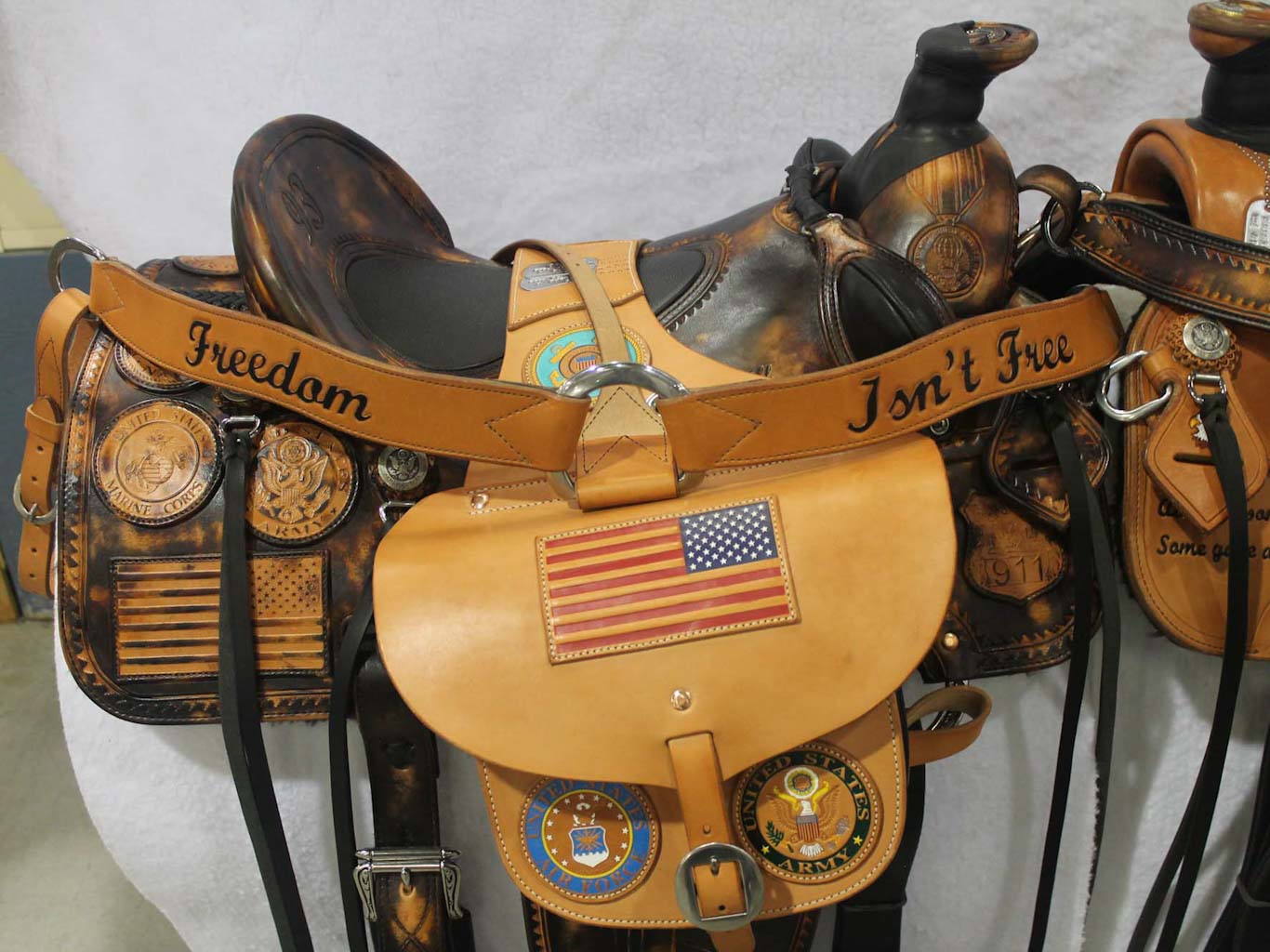 Leather Shop
Our Leather Goods shop can make a wide variety of leather products.  Our primary product line consists of custom saddles and tack that are shipped all over the US.  In addition, we also make belts, wallets, bags, purses, brief cases, coasters, keychains, and notebook covers, to name but a few.  We have a wide variety of tooling options to choose from, including plain designs without tooling, geometric stamping (basket stamping) all the way to full floral tooling.  Whatever types of tooling design you can imagine, we can accomplish.  
For custom items, please contact Colin.Stieb@state.co.us
Purchase Leather Goods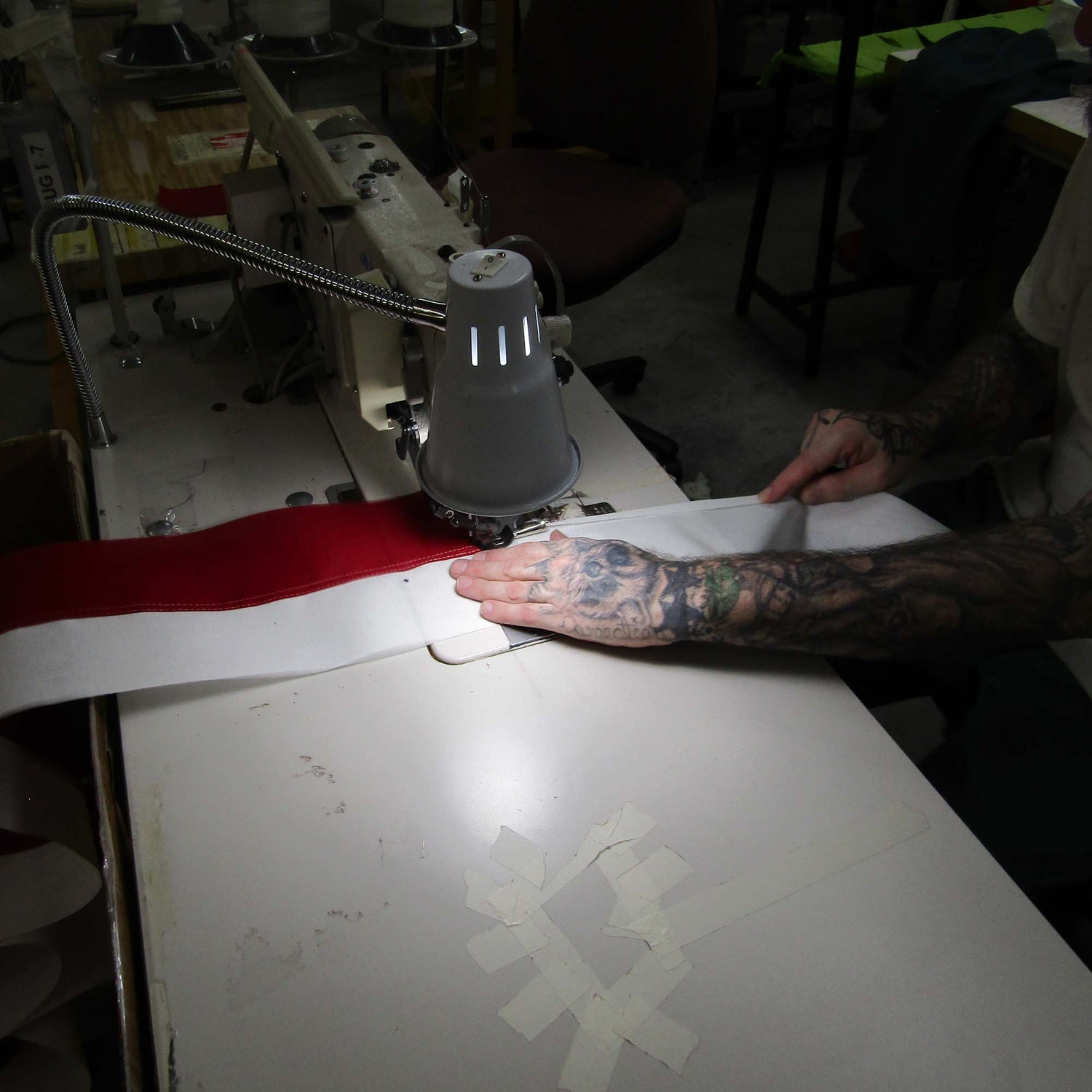 Textiles Shop
The CCI Garment factory manufactures all uniforms for incarcerated adults as well as embroidering name tapes and badges for DOC staff uniforms. Besides uniforms, the most popular product manufactured here are American and Colorado flags, as well as DOC flags, and a variety of Agency, City, County, and School flags.  We also make custom flags and banners for a multitude of uses.  If you have artwork for your flag or banner, we can make it!
Our embroidery department can make virtually any design, whether it is a state seal, agency logo, or any other design you want to place on shirts, hats, jackets, bags, or whatever product you need.
For custom products, contact Irene.Buckingham@state.co.us
Purchase Flags
Printing Services
The Correctional Industries Print Shop provides a wide variety of printing options to meet your needs. Our staff work diligently to make sure that you receive a quality product at the most competitive price. We have the ability to do desktop publishing and design work, printing of forms, business cards, brochures, as well as the printing and binding of books for publication. We can also assist with the creation of carbonless forms as well as desk and wall calendars.
The CCI Print shop is committed to providing the best training available to our incarcerated workers at the Denver Women's Correctional Facility to meet your printing needs.
When looking to have your printing done we would like the opportunity to earn your business while teaching a marketable skill to our incarcerated workers.
Thank you in advance for considering our shop and we look forward to earning your business.
***Large format printing coming soon***
For more information or a quote, please contact the print shop at doc_cci_printshop@state.co.us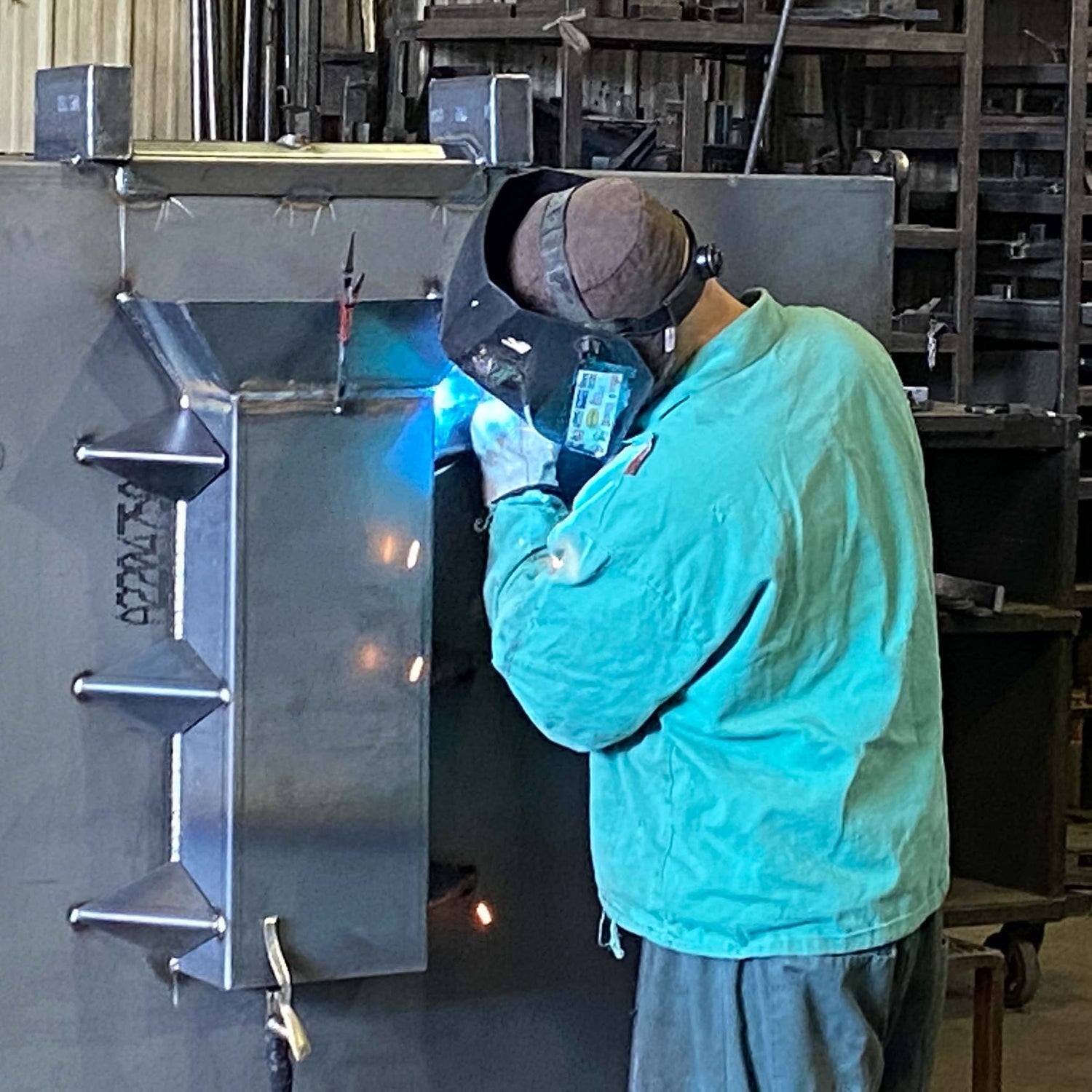 Metal Manufacturing
We haven't figured out how to sell dumpsters online yet, since they are a little larger than the boxes UPS normally delivers!
Correctional Industries Metal Products has been in business for over 30 years, supplying metal dumpsters, containers, camp site lockers and many more products to the federal and state government, as well as commercial and residential customers throughout the United States. We specialize in Bear Resistant products, certified by the Interagency Grizzly Bear Committee, as this is a growing need throughout the United States and Canada. Our patented front end load Quick Release Lid System enables dumpster pickup with no driver interaction, saving time and money. Our main product line focuses on the waste disposal industry providing containers and dumpster's ranging from 32 gallons to 40 yard roll offs, but we are certainly not limited to these products. If it is made out of metal, we can build it. 
Please reach out to Dominic.Moschetti@state.co.us for a quote on metal products.
Colorado Correctional Industries FAQ
Where are your products manufactured?

CCI operates businesses in prisons throughout Colorado. Leather products are hand-crafted in our Sterling facility, flags are sewn in Limon, signs and promotional items are made in Canon City, and our Print shop is located at Denver Women's Correctional facility.
A friend told me about your dog program. Why can't I find it here?

Thank you for your interest in our Prison Trained K9 Companion Program. We are not able to facilitate adoptions on this site. You can contact the program directly at 719-269-4650 or DOC_k9program@state.co.us.

You can also visit cci.colorado.gov/k9 to learn more and see available dogs
Why should I support your program by purchasing from your store?

Incarcerated adults that work in our programs all made mistakes that landed them in prison. Nearly 99% of them will re-enter society after they complete their sentence, and we believe they deserve a second chance at success when that time comes. Working in a Correctional Industries job gives structure to their day, helps them work on productive soft skills, and the money they earn helps them pay restitution and fines, and gives them the opportunity to save for when they are released. Working in a Correctional Industries job while incarcerated, and having money when they get out, are leading indicators for post-incarceration success. Purchasing our products helps us keep the businesses open and create more opportunities for meaningful employment. Learn some of our workers' stories at cci.colorado.gov
My agency used to purchase our office furniture from CCI. Why can't I find that on your site?

The market for office furniture has changed drastically over the last several years, especially since 2020, when almost all state agency customers began working remotely. Prior to March 2020, it was against state rules to work remotely. Now, the vast majority of state workers continue to work remotely, resulting in a 75% decline in office furniture revenue from our record year in 2019.

In 2022, due to these challenging market conditions, we made the difficult decision to close all of our office furniture related businesses. 

We have shifted our focus to creating sustainable, scalable employment opportunities for the incarcerated population. For your office furniture needs, please consult your purchasing department to find an approved vendor.
I don't see anything about state surplus on this site? Is that still available?